---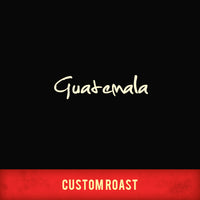 Huehuetenango, situated in Guatemala, stands out as one of the country's three non-volcanic regions. Not only is it the highest, but it is also the driest area suitable for coffee cultivation. These factors contribute to making it an ideal location for coffee production.
The convergence of warm air currents from the Plains of Tehuantepec in Oaxaca, Mexico, and the cool air descending from the Cuchumatanes Mountains creates a unique microclimate in Huehuetenango. This microclimate acts as a shield against frost, allowing coffee to thrive at elevations of up to 2,000 meters.
Due to its remote location, the majority of coffee producers in Huehuetenango are responsible for processing their own coffee. Fortunately, the region is blessed with an abundance of rivers and streams, making it relatively convenient for producers to establish their own mills. Additionally, the geographical conditions in Huehuetenango contribute to the production of exceptional coffees characterized by a distinct acidity and fruity flavors
.
Region: Huehuetenango
Growing Altitude: 1,350+ m.a.s.l.
Arabica Variety: Typica, Bourbon, Caturra and Catuai
Harvest Period:January–April
Milling Process: Washed, European Prep
Aroma: Sweet 
Flavor: Toffee, Vanilla, Honey, Grape 
Body: Syrupy 
Acidity: Citric, Juicy